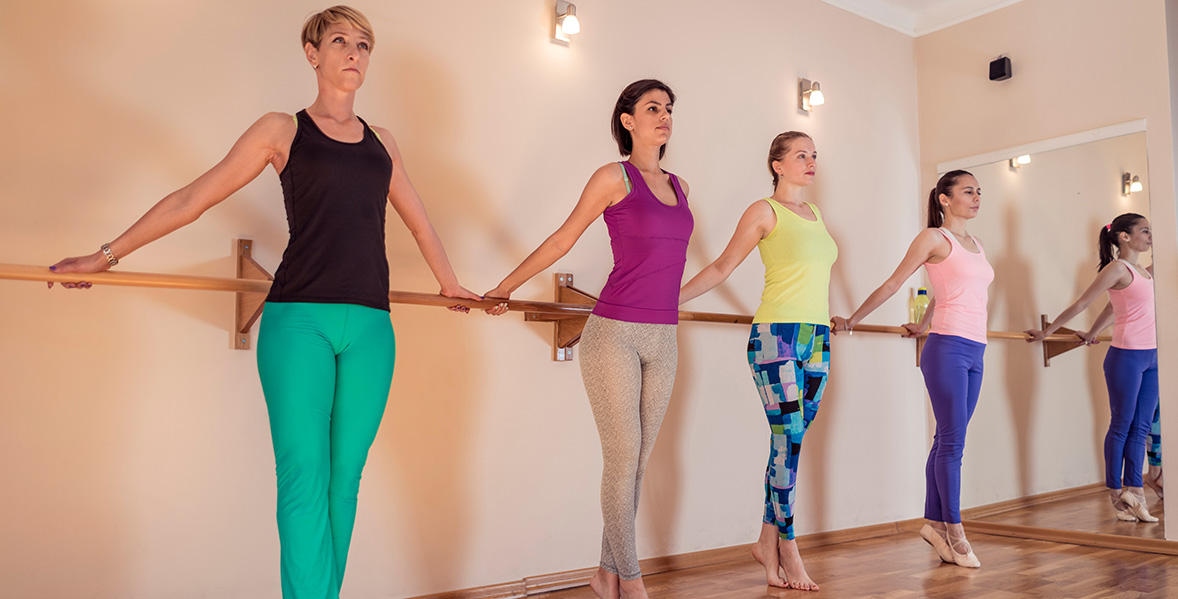 Barre Classes in the Green Room

Total Barre

This class brings the principles of Pilates into a Barre class. Enhancing what you thought you knew about achieving a Ballerina body. Strong and supple is the way forward!

Sculpt lean and toned muscles with this energising and dynamic group exercise class designed to challenge and change your body – no dance experience or tutus required!

Total Barre Class efficiently blend Pilates with dance, cardio and strength-training. Specifically challenging arms, legs and core to strengthen and lengthen the body.

Powered by energising, heart-pumping music that makes you want to move, this class uses choreographed movement patterns with the support of a Ballet barre (or chair at home) to take you through a flow of high-powered sequences that will keep you energised and motivated.
Barre Class Timetable in the Green Room, Danbury

In response to demand and the current lockdown due to Covid-19 I have taken my Barre (and Pilates) classes online. I am busily adding 'on demand' Barre workouts and a Barre Membership to my new booking site.

If you want to be the first to access these (as well as a founder member discount) then…

Join Me On Facebook

Due to the additional pressures we are facing in lockdown 2021 I have taken my Barre teaching in a different direction to support women who are supporting their families both close and extended and struggling to find time for self care. Join me here in my FREE Facebook group.

Just search 'Total Barre with Emmeline' in the Facebook search bar and ask to join.

Or click this link here: Take me to the Facebook Group

Private Barre classes

If Barre group classes don't work for you, why not book an online private session on your own or with a friend?

Cost for private sessions: £40 per hour.

You may choose to share your training with a friend.

Cost for shared sessions: £50 total at £25 each.

See contact page for my email and phone number so we can discuss your needs.

Danbury is a beautiful village placed between Maldon and Chelmsford. Nearby are the scenic villages and towns of Bicknacre, Little Baddow, Baddow, Great Baddow, East Hanningfield, West Hanningfield, Woodham Walter, Woodham Mortimer, Woodham Ferrers, South Woodham Ferrers and Heybridge to name but a few.

Why not take a class and then go for a country walk to cool down afterwards…