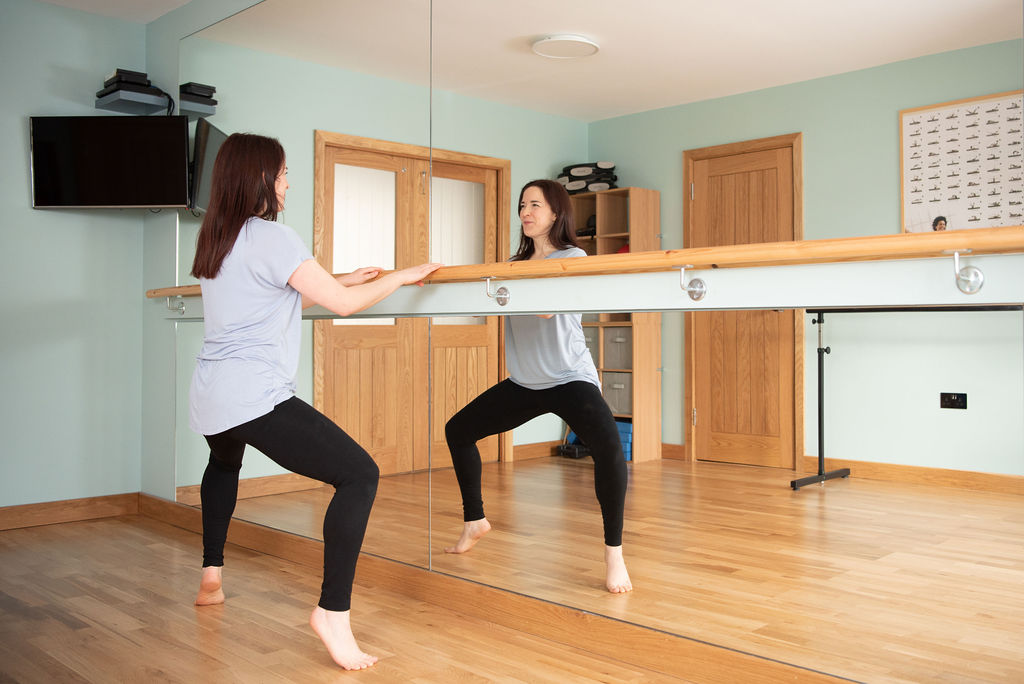 Mindful Movement With Emmeline – The Membership.

Would you like to take the boredom out of your workouts?

Join me for fun and variety filled workouts you can access from the comfort of your home.
If you love to move, want to gain strength, improved body confidence and feel more energetic this is for you…

Mindful Movement With Emmeline is a dynamic and fun blend of Barre – dance, cardio, light resistance and weight training. Along with mat based STOTT Pilates to support you in feeling strong, flexible and ready for anything.

Mindful Movement With Emmeline

  On Demand:

Join On Demand to access a growing library of videos from 5, 10, 20, 30 minutes and up to 60 minutes!
Any Time

Wherever you have wifi you have me in your smart phone, tablet or laptop. You can use the shorter videos as movement breaks during your work day.

Mindful Movement joiners have reported reduced back pain at work.

Chill Time

Stressful day? Before you become one with the sofa, why not do some gentle stretching with one of my mat based videos?

The best of Mindful Movement to ease you into your evening.

Save Time

No more searching in vain for the perfect workout to suit your mood and desired area of body focus.

My On Demand library has what you need to reach your fitness goals.
Sound amazing?

Well it really is and yet more video content to inspire you is added every week…

Sign up today to benefit from my founder member rate of £22.22 per month.

*Unsubscribe anytime.

Feel like you might need a little more help and accountability?
Mindful Movement with Emmeline

Unlimited:

In addition to access to the On Demand library you also:

• Get my eyes on your technique in online class via Zoom.

• Join me live on Zoom every Wednesday for Barre at 8.00pm and Sunday for Pilates on the mat at 9.00am.

• Just join the class or classes that suit your availability.

• Have a say in what we focus on in our live Barre and Pilates classes with variations offered to suit your body on the day.
Sign up today to benefit from my founder member rate of £32.32 per month.

*Unsubscribe anytime.
Don't just take my word for it!

Here's a testimonial from Sally Downey an Unlimited member who first joined me online in lockdown.

Sally is a Colchester based florist at Vale Floral Design.
"I love both Pilates and Dance and Mindful Movement With Emmeline is a perfect mix of the two and leans more towards ballet moves than the boot camp styles you often find.

I love Emmeline's passion to teach mindful movement. I wanted to find that hour for myself every week. I have since learnt something new about how my body works every week!

Emmeline knows her clients inside and out, it's like having a personal physio in every class. I have learnt how to adapt my moves depending on how tired I am or if I have any injuries.

Emmeline has such a passion for what she teaches that you are genuinely gutted when you miss a class. I would usually do 6-12 weeks of exercise then stop for a few months but now I look forward to exercising every week.

Thinking of working with Emmeline? Do it, you will have no regrets!"
Want to know more about who'll be teaching you online?
I'm Emmeline Kemp: A black coffee loving wife and mum of two adorable little girls now 5 and 8 years old. I am well versed in sleep deprivation and the value of taking even just a small amount of time for yourself; it's for the greater good!

Previous to training as a Pilates, Fascial Movement and Total Barre instructor I used to perform as a professional Contemporary dancer in the South East. Lots of lovely projects with amazing creatives.

I learned Pilates to cure a whiplash injury over 10 years ago and haven't looked back since.

I got great results after both my babies by doing Pilates and Total Barre workouts for myself as I learned and practised the choreography. It's so gratifying knowing that you can have fun whilst doing something that gets you back into your pre-baby clothing.

Whether you want to join me for variety, overall body toning or to stay fit and healthy at any age I am right here with you. Bringing the latest body knowledge and enthusiasm to keep you going strong.

Unlike some other memberships where you are just a number. With these programmes you have easy access to me for motivation, guidance AND you have an influence on the workouts that are added to the online library.

If you join the Unlimited membership: Remember you get a class that is tailored to your body on the day. I'll have my eyes on you and will give variations to suit the women who join the live classes.