How to relieve tight shoulders…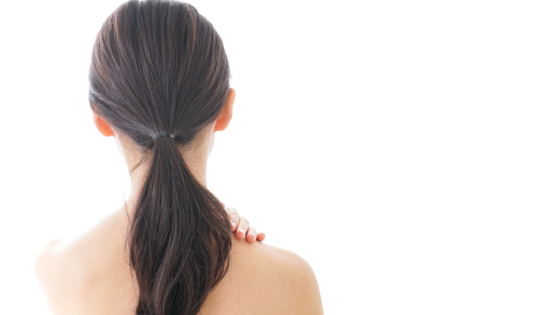 How to relieve tight shoulders… I get asked this question A LOT!
There can be a myriad of reasons why you might suffer tight and uncomfortable shoulders.
Poor postural alignment, faulty breath patterns or repetitive movements due to work or leisure activities to name a few.
Whilst a soothing massage would be nice… In the current lockdown situation you might benefit from a little self care to relieve tight shoulders in the form of a foam roller…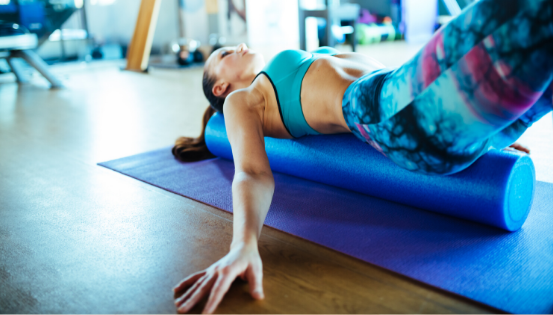 Don't worry if you don't own one! I have some solutions for that conundrum…
You can make your own using a workout mat or large towel.
Follow this link to watch my short Instagram 'how to' video:
Learn to make your own Foam Roller
If you have a short foam roller then you can use large books and towels to add lower back support. See this 30 second how to video:
Lastly, here is an easy 5 minute Pilates foam roller routine showing you how to relieve tight shoulders and make your shoulders and chest feel strong and mobile. Plus extra added bonus abdominal exercises…
Please go slowly and listen to your body.
Consult your GP before beginning any new form of exercise!
The Pilates video above includes the following…
Chest stretch
Shoulder Mobilisations
Arm Scissors
Arm Circles
Staggered Leg Lift
Double Leg Stretch
Toe Taps
Leg Scissors
Hundred
Arm Circle & Ab Curls
One Leg Circle
Why not stop there? Try my 8 Resistance Band Exercises for Flexibility:
https://www.greenroomhealth.co.uk/8-resistance-band-exercises-for-flexibility/
Excited about learning Pilates but not sure where to start?
You can learn Pilates with me 1-2-1 in the studio in person or online.
Do get in touch via my Contact Me page.
Plus I teach online small group classes as follows:
9.30am Fridays – Energise with Pilates.
9.00am Sunday – Pilates for Relaxation.
To book your place in a small group class head on over to my booking site: www.bookwhen.com/Greenroomhealth
If you want to try more Pilates NOW then follow this link to access a FREE 9 minute Pilates Workout: